Conical Filters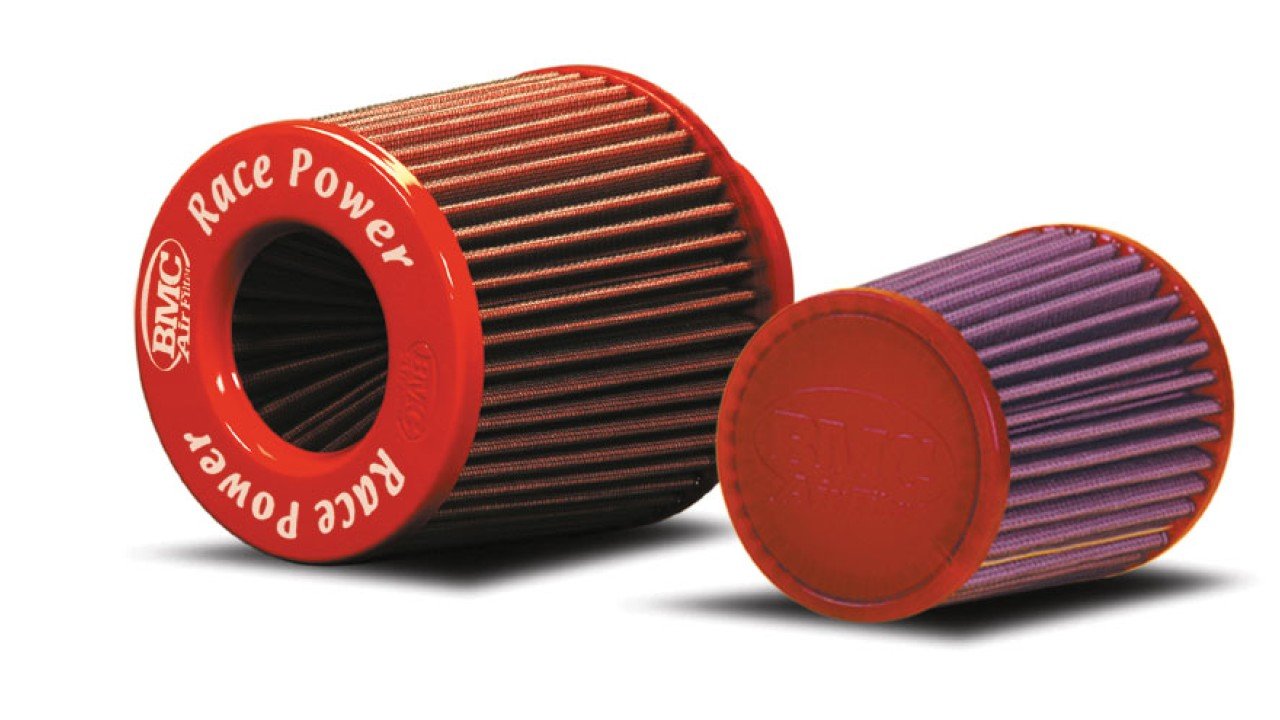 BMC conical filters let you remove the original air box and provide long life, better performance and easinessto replace.
These filters are available in the following versions:
Moreover, you can also find the following categories:
Carburettor filters: available both in single and twin version, these plug-and-play filters, directly installed on the carburettor, allow a greater and cleaner air flow.
Engine breather filters: useful in the oil vapors recovery process.
Specific kits: realized with conical filters and ready-to-install, these kits fit only particular models.
Advanced Technology and Material Quality
The red rubber used to produce the intake is especially heat-and-shock resistant.
It can't be distorted by temperature. The special mesh used for the filtering element enables us to produce air filters for applications up to 700 Hp (NOS or Turbo) without having deforming problems in the filter.
Applications
BMC direct induction filters can be fitted on every kind of car. If necessary, BMC is able to supply tubes and rubber connectors to make up a complete kit. For some particular applications, an alloy flexible tube is available to duct cold air to the conical filter. In fact, colder aspirated air means you have a bigger volumetric mass. A greater mass of air gives better combustion and finally, increased performance.