Replacement Filters Bike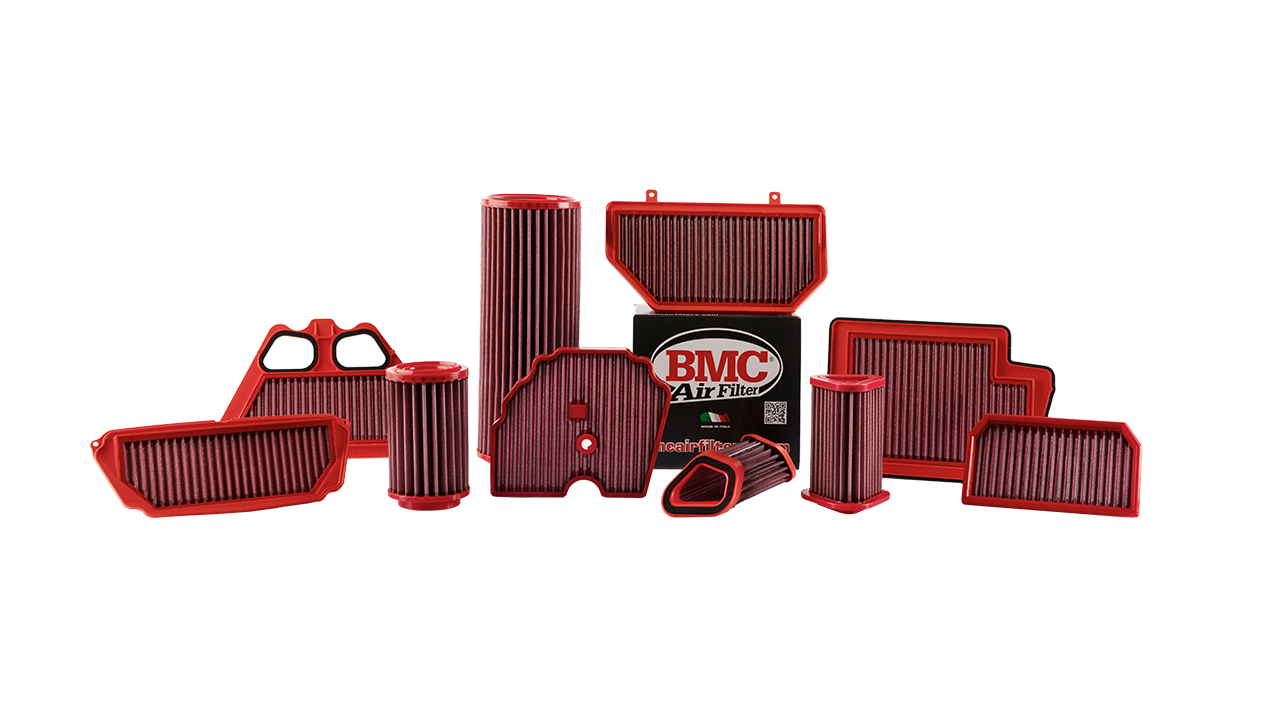 BMC offers its cotton air filters in two versions for motorbike applications: "Standard", for everyday use, and "Race", designed for street/track use, also in carbon fiber. BMC range covers most of the current vehicles of different engine displacement and segments: enduro, crossover, custom, scooter, superbike, tourer and even quad.
BMC Air Filters for bikes are available in two different versions:
WHY CHOOSE A BMC FILTER?
1.
Better air flow to the engine:
The cotton gauze BMC uses has larger links, allowing a better air flow, but using several layers of oil soaked cotton allows to block any impurity larger than 7 microns.
2.
Greater retention and screening:
BMC air filters scored an impressive 97,5% filtration efficiency at ISO5011 test.
3.
Wider filtering area
Maximum air permeability and higher air flow passage.
4.
The choice of champions:
BMC equips some of the most important team in Formula 1, MotoGP, WorldSBK.